SMART THERMAL SOLUTIONS™ LLC
Heating • Ventilation • Air Conditioning • Refrigeration


24 HR Emergency Service - Installation - Maintenance

Connecticut S1 # 0401779, Heating, Piping and Cooling Unlimited Contractor
Rhode Island License #00007970:
RM1 Refrigeration Master
PM1 Pipe Fitter Master
CT Plumbing License P2 # 0286359
Plumbing and Piping
CT Solar Thermal Contractor


"I just wanted to let you know that it's 5 degrees outside and about 70 inside my house. The boiler is up to temp (and off) and the exhaust pipe is cool to the touch. I think you did a great job and that's what I'm telling anyone who might want one. I think your idea to crack the cleanout door was genius and I wouldn't have thought of that. I cleaned it this weekend and there was really nothing but grey ash so your door seals must be doing their thing. Thanks for a great job." (Commenting on his new alternate heating wood boiler)
- Andy R., Mystic. CT

"I arrived home last night to a very warm and toasty home. Thank you for your efforts to get the beautiful system installed. The unit is impressive and I love the internal control panel...."
- Anne N., Mystic CT

"I just wanted to say thanks for the great job installing our HVAC system. We have had numerous contractors come in after you who have complimented your work. We have also had a first great winter with everything working beautifully and efficiently. Thank you, Jadrien."
- Al F., Mystic, CT

"Thank you for responding to our needs so quickly. We appreciate that you provide 24/7 assistance and are prompt at responding to our requests for emergency service. Your expertise for solving problems has been a valuable asset..."
- David K., Niantic, CT

"I am writing this letter of recommendation on behalf of Jadrien Overmoyer, the owner of Smart Thermal Solutions LLC. Jadrien submitted a realistic price quote and a reasonable schedule to start the work. He and Jay installed two heat pumps for me after determining the appropriate size of the units for my home. Both men are very knowledgeable, competent, skilled technicians and detail oriented. The installed units have met my expectations in cooling my home. All discarded packing material was removed and my yard was left in a clean condition. It is without reservation that I recommend Smart Thermal Solutions to meet your heating and cooling needs."
- Don A. Stonington, CT.

"I am very happy with your installation. Runs great! Will call again after I hang a propane heater in the shop."
- Dave M.., Stonington, CT

"Joani and I want to tell you that your guy who replaced our coil did a fantastic job! We are very pleased. When you have the right company do the right job, you get the best results. …we chose the best company for that! Thanks again for all your help on which way to go."
-John Z., Norwich, CT


"This system is unreal. Does everything you said it would. Quality of work is excellent. Thanks."
- Bob and Mary D., Waterford, CT


"So far, completely satisfied! I may be just a layperson, but I can identify quality work, and you guys did a great job!"
-Jack C., Stonington, CT
."Jadrien was knowledgeable and responsive whenever I had questions and concerns. His guys (Tom and Justin) were complete professionals and did a great job installing the units. The work was completed on time and they cleaned up well. We are very happy with our HVAC system."
-Binh D. , Norwich, CT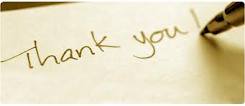 Copyright

2016 Smart Thermal Solutions, LLC. All rights reserved.